I Can Explain Everything
Dr. Brownie watches the birds as the passersby watch her. At Rapid Pulse 2014. Photo by Nabeela Vega.
Toothreading
Ruth Babe inspects the roof of the participant's mouth in order to reveal unspoken influences from the past. The event was a site-specific version of Toothreading, funded by Randolph Street Gallery.
Advice for the Lovelorn
The Queen invited attendees to come sit up on her bed/skirts and reveal their heartbreaks to her. Cozy and inspiring conversations ensued.
Free Advice
The Daughters take to public spaces to dispense advice to any interested parties.
Marriage Counseling
An intimate performance with my Somebody's Daughters collaborators at Randolph Street Gallery. We invited married couples into bed with us for thoughtful reflection on their relationships.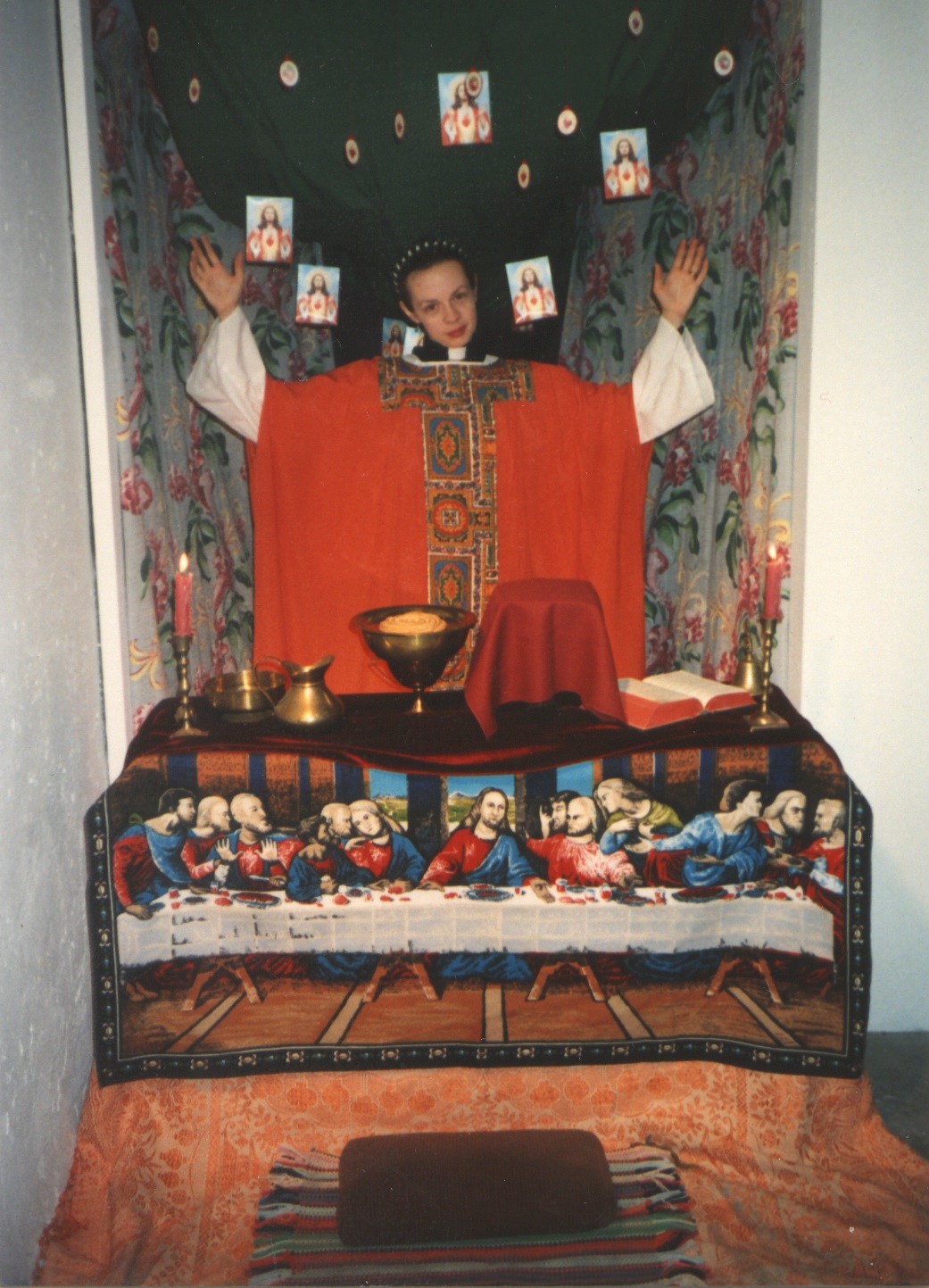 Father Mary Margaret
Father Mary Margaret hears confessions and distributes communion to willing participants. This installation performance at Name Gallery was the first of my intimate pieces.